IF YOU ARE LOOKING FOR PRODUCT NEWS, PLEASE CHECK OUR NEWSLETTERS PAGE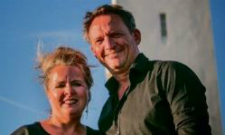 Interview Bloemenkrant
Amstelveen – 13 juni 2017
"It was his dream to start for himself and in 1996 Koen and Cristol Broekhuizen started their business. Very small with the baby room of their home as their office. Now Koen Pack BV is the market leader in packaging for flowers and plants. Besides the company in Amstelveen, we also have offices in Florida, California, Canada, Colombia, Ecuador and Kenya."
Read the follow-up to the interview with Koen and Cristol in bloemenkrant.nl.
---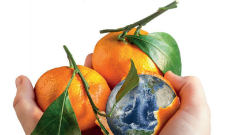 Welcome to the Future: FTA's vision for 2030
Amstelveen – 1st May 2017
"The world as we know it is changing, which means it's time to rethink and reimagine the future. We want to create a world where all trade delivers social, environmental and economic benefits for everyone" FTA
---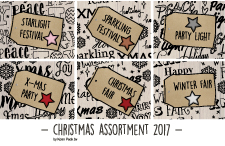 Christmas 2017
Amstelveen – 10th April 2017
The Koen Pack Christmas assortment is available. All new Christmas products, developed according to the latest trends, are all in the Christmas leaflet of 2017. This year we present new sheets, sleeves and special picks that will make the Christmas presents so much more exciting. Click on the image for the complete assortment (opens in .PDF).
---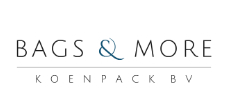 Koen Pack launches KP Bags & More
Amstelveen – Fabruary 3th, 2017
The wait is over! KP Bags & More officially opened its website on February 1st. In 2015, it became clear that more was possible with the expertise and scale of Koen Pack in the field of packaging. This further developed in 2016. Since KP Bags & More supplies various kinds customizable packaging and packaging materials to wholesale, retail and chain stores. KP Bags & More is responding to the ban on free plastic bags by January 1, 2016. Delivery reliability and service are highly valued and the price- performance ratio is excellent. At KP Bags & More you are at the right place for carrier bags, transport packaging, gift and tissue paper, gift packaging, decorative materials and supplies & More.
---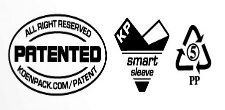 Smartsleeve Patent
Amstelveen – 2nd Fabruary 2017
We are proud to announce that Koen Pack received a patent on the Smartsleeves. A bouquet wrapped in a Smartsleeve has the look of a sleeve with a separate insert, but with the ease and speed of production of a regular sleeve. The two sheets are connected to each other and therefore cannot shift, this gives the flowers a very neat look. Koen Pack has various designs available, and the Smartsleeve can easily be customized for special orders. Click on the image for examples and ask your account manager.
---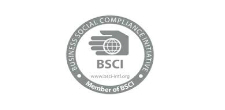 Good working conditions are highly valued at Koen Pack
Amstelveen – 16th January 2017
Since January 1, 2017, Koen Pack has become a member of the BSCI program. BSCI is an initiative of the Foreign Trade Association (FTA) and stands for Business Social Compliance Initiative. The initiative was established to improve working conditions among others in the supply chain worldwide. We think equal and good working conditions for everyone are important in our supply chain. In consultation with our producers in e.g. Kenya, China, Vietnam and Myanmar, we ensure that the working condition requirements are met.
---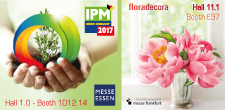 You will find us at the following spring fairs in 2017:
IPM
- Essen, Germany - 24-27th January 2017 - Hall 1 Booth D12.14
Floradecora
- Frankfurt am Main, Germany - 27-31st January 2017 - Hall 11.1 Booth E37
TPIE show
- Fort Lauderdale, Florida USA - 18-20st January 2017
HortiContact
- Gorinchem, The Netherlands - 14-16th February 2017
---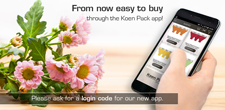 Introduction Koen Pack app
Amstelveen – 2nd November 2016
During the FloraHolland Trade Fair Koen Pack launches a new app that allows customers to view and purchase the complete range of products. In this app you can find sleeves, sheets, picks, bouquet holders, bags, pots and much more to give flowers and plants added value.
Besides the very user-friendly website and webshop Koen Pack has now decided to make it even easier for their customers. With this app it is easy to see customized stock and to order collection items. By using filters for seasonal products or colours searching a product is simplified. This app can be downloaded from the AppStore for
Iphones
and
Google Play for Android phones.
---

New catalogue 2016-2017
Amstelveen – 28th Oktober 2016
Our new catalogue, with the latest trends and colours bouquet sleeves, sheets and wraps made of various materials, theme-picks, bags and boxes, plant packaging and accessories can be
downloaded
from our website now.
If you would like to receive a printed version, you can always send us an email with your request to
sales@koenpack.com
. If there is anything you like, we have samples available for you in our sample room. Also our fully restyled showroom is ready for your visit!
---

Koen Pack celebrates 20th anniversary
Amstelveen – 18th May 2016
In 1996, the founders of Koen Pack BV, Koen and Cristol Broekhuizen, started in Uithoorn, the Netherlands. Below is an interview with Koen Broekhuizen about the 20th anniversary of Koen Pack BV in the Netherlands, 15 years in the USA, 10 years in Colombia and 5 years in Canada.
---